From Staff Reports
For everything, there is a season...
The Apopka Voice is in the middle of a series of articles about the Apopka Fire Department's budget, staffing fire engines, and ISO ratings. Those are important subjects, but this weekend reminded us all of why a fire department is important.
On Sunday, seven firefighters from the AFD participated in the Tunnel to Towers 5K run in New York City honoring the sacrifice made by first responders on 9/11 - particularly Stephen Gerard Siller of the FDNY.
Siller, who was assigned to Brooklyn's Squad 1, had just finished his shift and was on his way to play golf with his brothers when he got word over his scanner of a plane hitting the North Tower of the World Trade Center. Upon hearing the news, he called his wife Sally and asked her to tell his brothers he would catch up with them later.
He returned to Squad 1 to get his gear.
Siller drove his truck to the entrance of the Brooklyn Battery Tunnel, but it had already been closed for security purposes. Determined to carry out his duty, he strapped 60 pounds of gear to his back, and raced on foot through the tunnel to the twin towers, where he gave up his life while saving others.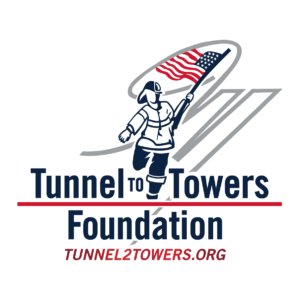 Siller's parents were lay Franciscans and he grew up under the guiding philosophy of St. Francis of Assisi, whose encouraging and inspirational phrase "while we have time, let us do good" were words that Siller lived by. His life and heroic death serve as a reminder to us all to live life to the fullest and to spend our time here on earth doing good – this is his legacy.
FDNY Commissioner Daniel Nigro and members of multiple fire departments across the country, including the AFD participated in the Tunnel to Towers Foundation 5k Run & Walk in New York City, which traces the path taken on September 11, 2001, by FDNY Firefighter Stephen G. Siller, Squad 1, through the Hugh L. Carey Tunnel (formerly Brooklyn Battery Tunnel) to the World Trade Center site, where he died while saving others.
Each year, the run ensures that we #NeverForget, and honors the sacrifices of our first responders and military heroes. All proceeds from the event benefit the Stephen Siller Tunnel to Towers Foundation, including the Building for America's Bravest program, which builds specially adapted, custom-designed smart homes for injured service members. Learn more at tunnel2towers.org
"Today I had the distinct honor and privilege of joining my fellow AFD brothers in New York City to participate in the annual Tunnel to Towers 5k," said AFD Division Chief Brian Bowman on his Facebook page. "The event symbolizes Stephen Siller's final footsteps from the foot of the Battery Tunnel to the Twin Towers and pays homage to the 343 FDNY firefighters, 71 law enforcement officers, and thousands of civilians who lost their lives on September 11, 2001. We will never forget!"
Also participating from the AFD were (pictured from left to right) Firefighter/Paramedic Taylor Williams, Lt. Don Klause (retired), Engineer Antonio Batista, Lt. Dylan Spencer, Engineer Chris Lenahan, Bowman, and Lt. Justin Joseph (kneeling).
Thank you all for participating and honoring the memory of a fallen firefighter, and for keeping the memory of all 9/11 first responders in our hearts. And finally, thank you to all of the AFD for your service every day to this community.